High Performance Informer 2 Sensor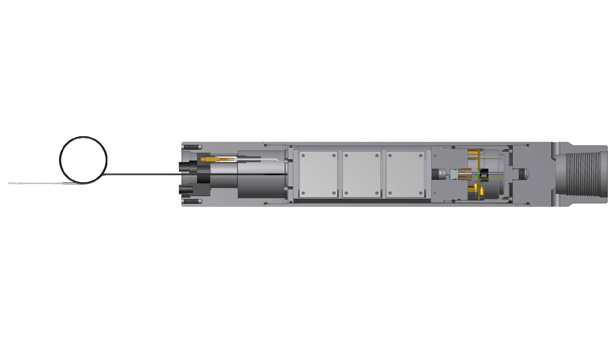 Improve productivity and pump run-life with GPS' High Performance Informer 2. Every system has state-of-the-art precision electronics and comes ready for easy integration with our F5 motor controllers, Enforcer VFD controllers and our data-management and field-automation solutions. Rated at up-to 320F continuous well temperature Informer 2 is designed for reliable use time after time after time after time.
With our refreshed in-house development, manufacturing, test and refurbish facility GPS has taken more control of essential sensor technology delivery you best price, best performance, improved reliability and improved ease-of-use.
Contact us to find out more about our Informer 2 Advanced Technology — order yours today to improve reliability, reduce lost drawdown potential and motor burns.
Sensor 375, 456, 540 and 562 Series, Standard, High Temperature and Performance
| Description | iF2-375S | iF2-375E | iF2-400 |
| --- | --- | --- | --- |
| Plug 'n' Play with F5 Motor Controllers | • | • | • |
| Plug 'n' Play with GPS Enforcer VFD | • | • | • |
| Plug 'n' Play with Unico VFD | • | • | • |
| Integration to 3rd Party VFD | • (call) | • (call) | • (call) |
| Integration to 3rd Party Motor Controller | • (call) | • (call) | • (call) |
| | | | |
| Sensor OD | 3.75" | 3.75" | 4.375" |
| Available Sensor Heads | | | |
| 375 | • | • | |
| 456 | • | • | • |
| 540 | • | • | • |
| 562 | • | • | • |
| Bottom Connection | 2 3/8" EUE Box | 2 3/8" EUE Box | 2 3/8" EUE Box |
| Metallurgy as standard | Carbon Steel | Stainless Steel | Stainless Steel |
| | | | |
| Insulation Testable | • | • | • |
| Continuous Maximum Well Temperature | 257F | 320F | 320F |
| Short-Duration Absolute Maximum Well Temperature | 302F | 350F | 350F |
| Continuous Maximum Motor Winding Temperature | 450F | 450F | 450F |
| | | | |
| Pressure Range | 4000psi | 6000psi | 6000psi |
| Pressure Accuracy | 10psi | 5psi | 5psi |
| Pressure Resolution | 1psi | 0.1psi | 0.1psi |
| Measurements | | | |
| Well Pressure | • | • | • |
| Discharge Pressure | | | • |
| Well Temperature | • | • | • |
| Motor Winding Temperature | • | • DUAL | • |
| Motor Oil Temperature | • | • | • |
| Vibration - X | • | • | • |
| Vibration - Y | • | • | • |
| Vibration - Z | • | • | • |
| Motor/Cable Insulation | • | • | • |