Start Your Engines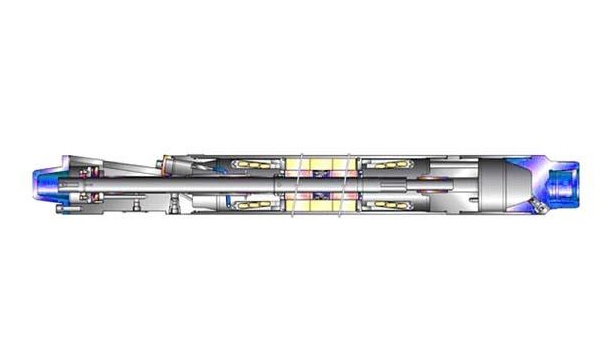 Get all the power you need from GPS. When it comes to submersible motors, quality and durability make all the difference. Our Submersible Electric Motors feature carbon steel construction for head, base and housing, and provide the capability to withstand temperatures up to 300° F (148.89° C). GPS also provides a wide range of motor services, including testing, dry-out and repairs.
With the recent completion of our new state-of-the-art motor winding facility, we now have even greater control of production, and the ability to offer our customers the best possible pricing. GPS is engineered to help you accelerate your business in every way.
Contact us to find out more about our 375, 456, 540 and 562 Series Motors — and order yours today.
Motors 375, 456, 540 and 562 Series
| Description | 375 Motor* | 456 Motor* | 540 Motor* | 562 Motor* |
| --- | --- | --- | --- | --- |
| Minimum casing size | 4 1/2" | 5 1/2" | 6 5/8" | 7" |
| Maximum bottom hole temperature - Tape-in type | 300° F | 300° F | 300° F | 300° F |
| Carbon Steel Head, Base and Housing | X | X | X | X |
| Stainless Steel Head and Bases | X | X | X | X |
| ST = Single | X | X | X | X |
| UT = Upper Tandem | X | X | X | X |
| CT = Center Tandem | X | X | X | X |
| Bolt on Base w/ Wye-Point Connection | X | X | X | X |
| Horse Power Rating | 7.5-60 | 10-120 | 20-225 | 60-450 |
* Denotes Single Motor Configuration